Billet Shift Coupler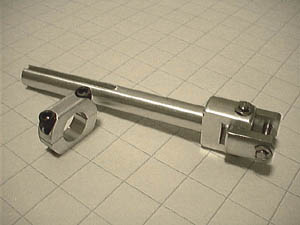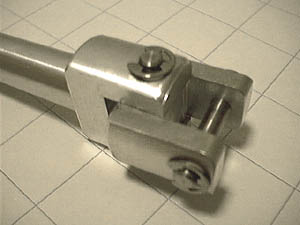 This performance Billet Shift Coupler is CNC machined from Aircraft grade Aluminum which is lighter and stronger than a stock shift coupler. The unique design and trademark precision of these parts offer many advantages over a stock part for any application, being a Sunday driver or a weekend racer.

This precision billet aluminum shift coupler is much lighter (about three times) than the stock steel part. The use of precision ground stainless steel pins and tight tolerances will give you a much improved shift feel and quicker shifting.

The stock shift coupler has a rubber center for vibration dampening. We use a precision universal joint with stainless steel pins ground to exacting tolerances. The pin diameter for the transmission shift selector is made for a tight fit into the selector shaft, unlike the stock pin which has a loose fit. This will remove unwanted play from your shift linkage system.

Stock shift couplers commonly wear on the pin end which leads to sloppy shifting and difficulty in obtaining the reverse gate. The stainless steel pins on this billet shift coupler are held tightly in the over sized, precision honed bores and will not wear like the thinly stamped steel stock part will.

The installation of this unique and precision part will surprise you with the tighter feel of your shifter system and the nice shift gates you never experienced.

Fits all 1960-69 manual transmission cars.
100% Made in USA
Billet Shift Coupler $153.00 + Freight
(Aluminum Clamp shown above not included)

These billet shift couplers are a limited availability item. Please contact us for more details.
Special thanks to Kevin Nash for his design work on this product.