SDS Crank Trigger Mounting
The proper mounting and installation of the crank trigger assembly is a critical aspect in the installation of your SDS E or F system. The sensor must be mounted solidly and be fully supported as to limit any possible flexing or movement from vibration of the trigger assembly during engine operation. There is little room for a sloppy installation here as the recommend air gap between the magnets and the trigger sensors will be between .080" to .120" Improper mounting and alignment of the trigger assembly relative to the crank pulley magnets will lead to ignition and timing problems as well as hampering the overall quality and performance of your complete installation.
Our trigger mounting block is specifically designed for the Corvair application and will work with standard and reverse rotation engines. It is machined from a solid block of billet aluminum alloy and serves as a very rigid and flat mounting surface for the trigger assembly. This mounting block also has a unique design which permits it to be mounted in two preferred locations on the rear accessory housing. Installation of this mounting block will allow the trigger sensors to be easily placed at the proper tangent position relative to the pulley magnet circle. Proper installation of the trigger assembly is obtained easily and without trial and error or compromises which may be had by fabricating you own mounting system.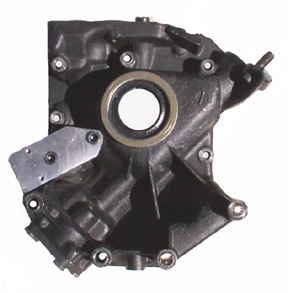 Trigger Mounting Block Installed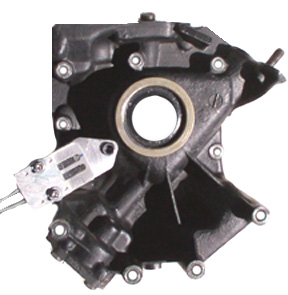 Trigger Sensor Assembly Mounting
As you will see below, our crank trigger assembly and mounting system is almost hidden when installed and will not interfere with any part of the engine, fan belt or pulleys. You do not need to install a 90 degree oil filter adapter and you do not need to move or remove the sensor when changing a belt.
In contrast, other crank triggered systems require installation of a toothed wheel to be attached to the crank pulley. While this is a good system for obtaining a crank trigger signal, unfortunately, on a Corvair engine, there is insufficient space between the crank pulley and the rear housing to mount the tooth wheel on the back side of the pulley. The back side of the pulley is the preferred mounting location and this is why all the O.E.M.s which use a toothed wheel mounted to a pulley, mount it on the back of the pulley. Mounting of the tooth wheel on the front of the pulley leads to a number of compromises on all Corvair engines and even more so on engines with air conditioning or belt driven superchargers.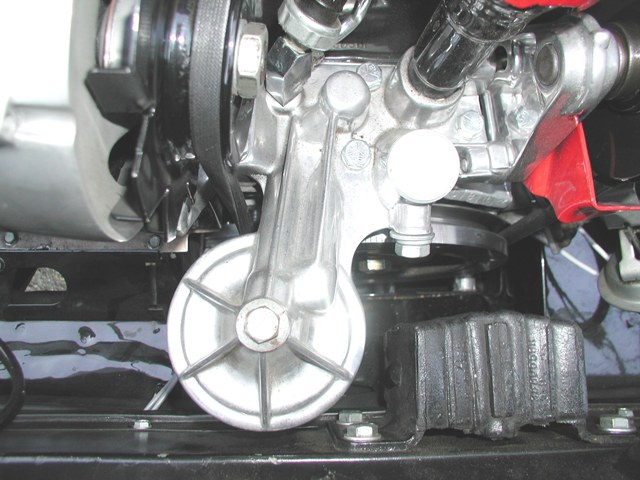 Top View of Crank Trigger Installation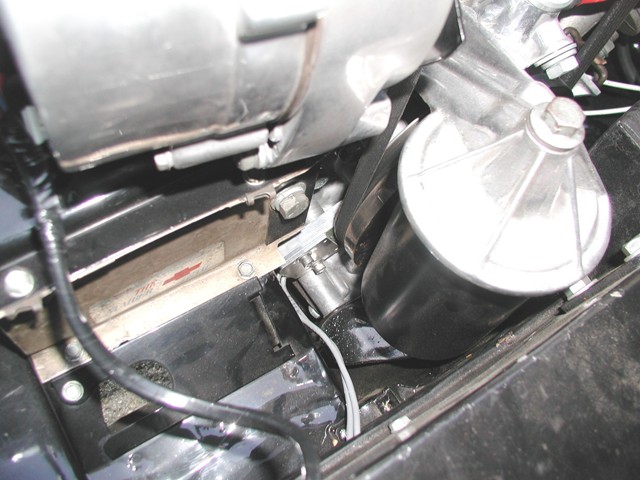 Crank Trigger Installation; View from alternator side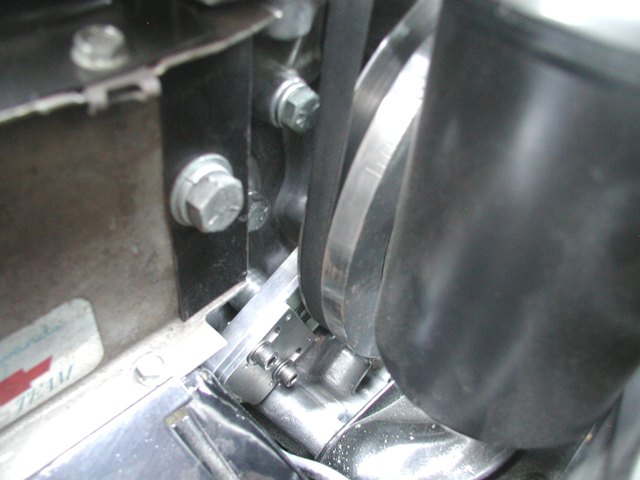 Close up of Crank Trigger Mounting
The mounting bracket is very solid, which gives a great base for the sensor to attach to. A solid and vibration free mounting of the crank sensor is very important to achieve maximum performance and accuracy of any crank trigger system. In fact, our mounting bracket so solid you could probably lift the engine from the mounting bracket.
This mounting kit is included with all SDS E or F systems we supply. If you purchased your system from another dealer, please contact us at the link below for installation information.
Megajoult and EDIS projects: We offer a conversion kit which will allow you to use our crank trigger system with your EDIS system. Please inquire.
Return to Specialty Engine Parts
Return to Corvair PerformanceSM Products