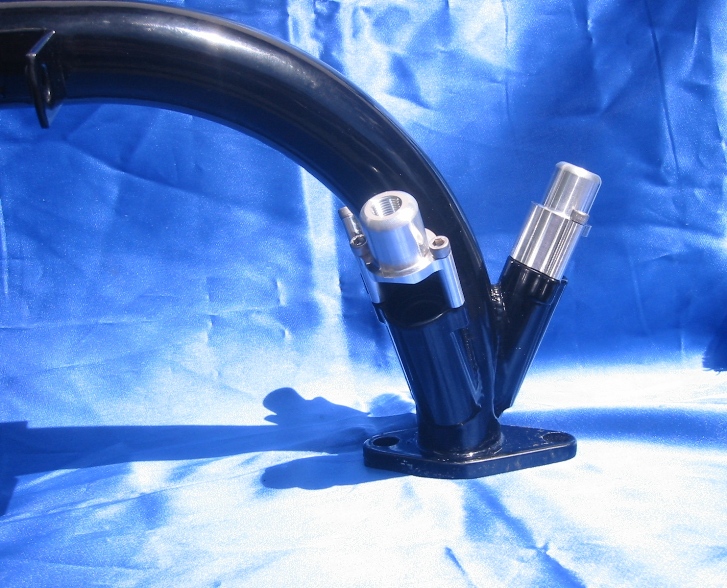 These low profile injector supports are specifically engineered for the Corvair Turbo Intake Cross-Over. With these you can mount one, two, or three injectors on the vertical portion of each tube. Other mounting locations can be used as well, but when mounted on the vertical portion of the tube the spray target is straight into the intake pad which is generally preferred for better fuel distribution.
Specific for the Turbo Intake Cross-Over, the injector supports have a close fitting profile to the tube. Just place the support on the tube and you are ready to weld, or braze. No additional fitting, grinding, sanding, etc., is needed. The close fit means there are no large gaps to fill so you will obtain a nice, clean weld without worrying about a weld void and the resulting vacuum (or boost) leak..
The caps are aluminum and feature a 1/8 NPT inlet so you may install the fuel feed fitting of your choice. Stainless steel hardware is included.