Machine Shop Services
Head Work: Home of the High SquishSM Chamber Design, an American-Pi exclusive. This remaking of the Corvair cylinder head chamber will allow you to run HIGHER compression ratios while using LOWER octane fuel.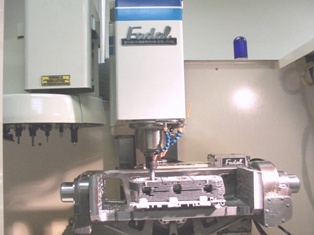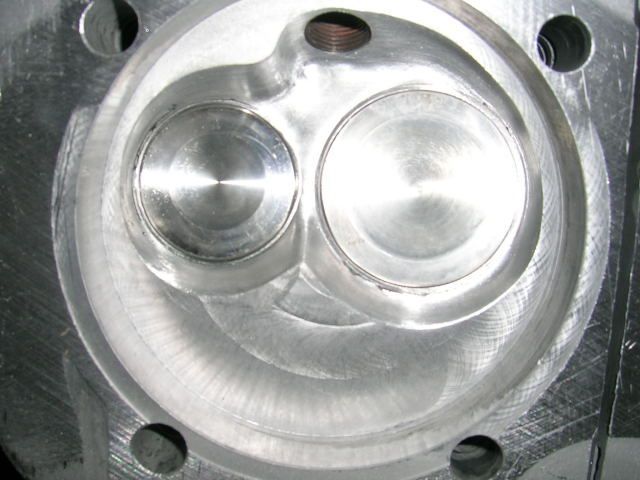 We also offer full Cylinder Head Porting, Flow Bench Testing and development, Big exhaust tubes, Slant tube exhaust, High Press Deep Seats, Chamber Shape & Modification, C.C., Mill and Surface, Performance Valve Jobs, Custom Over Size Valves For 140/180/140 Engines, Welding to repair damage, Custom intake designs for EFI, Turbos, etc. We like challenges, what do you need?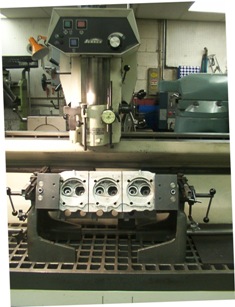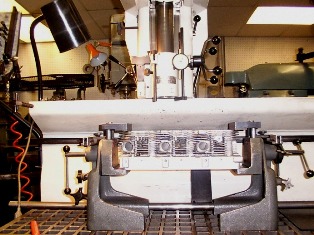 Corvair Big Bore Kit. 3.1 L displacement! Kit includes new, Cylinders, Pistons, Rings and reworked connecting rods. Includes machine work on con-rods, heads and case to fit larger cylinders. Customer supplies connecting rod cores, case and heads to be modified.
$1575.00
Corvair Big Bore Kit. 3.3 L displacement. Same notes as above, but customer supplies a crankshaft to be modified.
Inquire for current pricing
Cylinder Boring: Testing has showed that even small overbore cylinders (+.030") will distort out of round when assembled in an engine. Because of this, we bore and hone the cylinders in a custom designed and engineered torque fixture which mimics the compression loads which are placed on the cylinders when they are sandwiched between the case and heads. In this manner, while they are in the fixture, they are bored round and true so you can be assured they will be that way when assembled to the engine.
$160 set of six. [Up to .030" removed from existing bore. Larger increases to existing bore, please inquire.]
Corvair Extreme Boresm Kit (Corvair Cylinders). 0.125" over bore. 176 cu. in. displacement! Cylinders are bored and honed using a torque plate fixture to guarantee a round cylinder. Complete with forged pistons, wrist pins and moly rings.
Inquire for current pricing [application notes]
Custom Carbs: Get the most out of your performance engine with these modified carbs. Blueprinting and custom carb machining. Bored out secondaries, profiled air horns, modified clusters, thinned throttle shafts, etc.
Balancing: pistons, rod, crank, balancers, flywheels, pressure plate.
Rod Work: straighten, resize big end, lighten, magnaflux, shot peen, pin fit piston, side polish, new ARP bolts and nuts.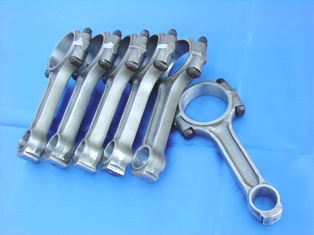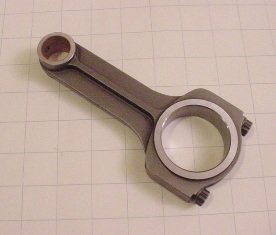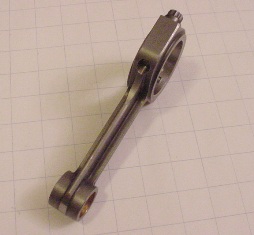 Crank Work: size, straighten, magnaflux, shot peen, grind journals, groove or cross-drill for improved oiling, micro polish, increase stroke, install HD crank gear, install positive locking pin on crank gear, etc. We also supply custom stroker crankshafts, either in Billet or Welded.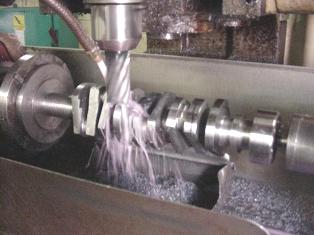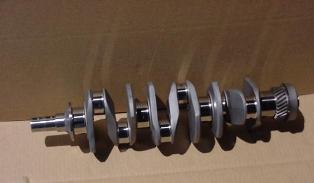 Mill and Lathe Work: lighten flywheel and pressure plates, octane cut pistons, machine custom dome profiles, custom machine operations including one-off parts, etc.
Welding and Fabrication: TIG, MIG and Gas welding for repairs, custom or prototype work. Fabrication of custom induction and exhaust systems, etc.